OpenSeas partners with FRDC on new environmental risk assessment framework
OpenSeas and Australia's Fisheries Research Development Corporation have partnered in the development and application of a joint environmental risk assessment framework to assess wild-catch fisheries in Australia and New Zealand.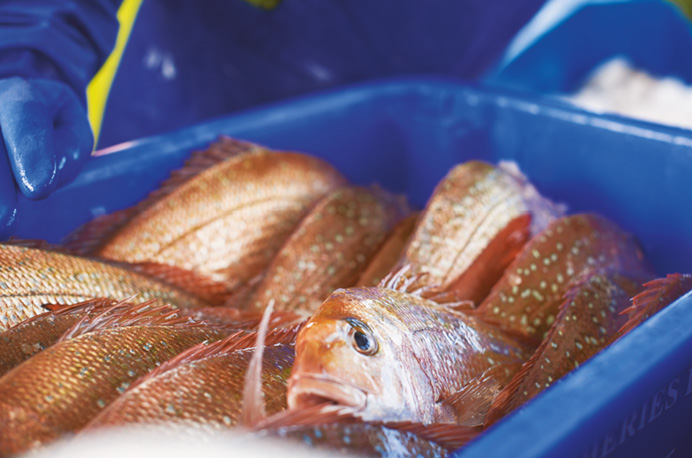 OpenSeas is using a new environmental risk framework to assess the relative environmental risks of Australian and New Zealand wild caught fisheries on fish stocks and the aquatic environment.
The framework allows for rapid screening of a large number of commercial fisheries to assist businesses to procure seafood in line with their own sourcing policies.  Assessment results also help businesses prioritise investments in source fisheries to help improve management and sustainability over time.
The partnership between OpenSeas and FRDC will ensure users in both countries – as well as seafood buyers sourcing from both countries – have access to environmental risk assessments that are consistent, credible, freely available and cover a wide variety of source fisheries.
New Zealand is making assessment results available as part of its OpenSeas programme.  FRDC will be providing assessment results in an online tool to be launched in September 2017.
 How the framework works
Assessments are undertaken for each species according to multiple 'units of assessment' (UoAs). The UoA is a combination of target species/stock and the gear type used by the fishery. Each UoA is assessed against three components for target species, bycatch and ecosystems, and management systems. Each components has a number of performance indicators, which have associated criteria, scoring issues and scoring guideposts.
For each UoA, each performance indicator is assigned a risk score according to how well the fishery performs against the scoring guideposts. Risk scores are assigned on the basis of the objective evidence available to the assessor.  This may include information drawn from internet searches, or contributed by the fishery or fishery managers.
Scores are then aggregated and presented as either low, medium or high risk for each of the three components.
An assessment of the future 'outlook' over the short to medium term (0-3 years) is also provided against each component. The outlook is a qualitative judgement made by the assessors of the likely future performance of the fishery based on current trends and fisheries management or improvement activities.
All risk assessments are conducted by an independent third party. The assessment process only takes a few days and are intended to be updated annually. The process includes opportunities for management groups and government to provide input and peer review.
Use in OpenSeas
OpenSeas presents species profiles for the main commercial species caught in New Zealand.  Each species profile presents results from either a risk assessment report or MSC certification report. The profile clearly identifies the source of information.
All risk assessment results are publicly available on the OpenSeas species profiles.  The full report and assessment framework will also be made available for download from mid-August 2017.
Application of risk scores
The framework is not intended as a definitive assessment of fisheries sustainability, nor is it intended to act as a replacement or alternative to formal fisheries ecolabeling programs such as the Marine Stewardship Council (MSC). The risk assessment framework is based on the GSSI Benchmarked MSC Standard version 2.0, but is neither a duplicate of it nor a substitute for it. The methodology used to apply the framework differs substantially from an MSC Certification.
The risk assessment framework was originally developed by MRAG Asia-Pacific for Coles Supermarkets Australia to support their responsible sourcing policies for seafood procurement.  OpenSeas and FRDC would like to thank Coles for making the framework available for wider use and public access.
21 July, 2017
Topics
SIGN UP TO RECEIVE REGULAR UPDATES